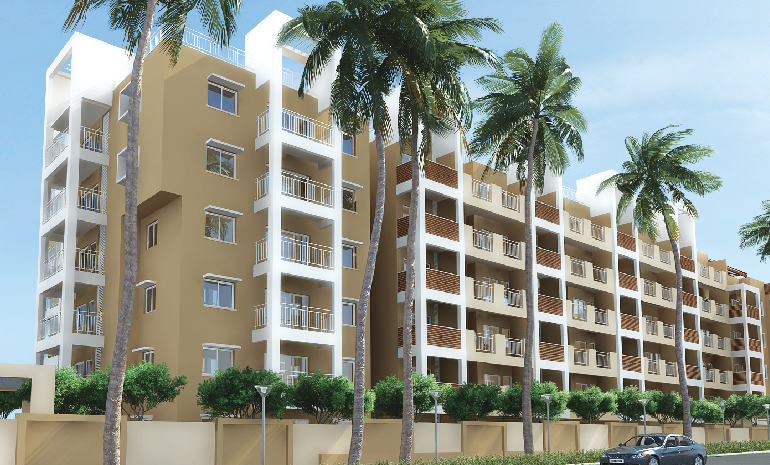 Elite Grandeur
2&3 BHK Luxury Apartments
A GOOD HOME IS TRULY TIMELESS....
A home is not just where you live. A home is where your dreams, your hopes and your ambitions also reside. A home is where your memories reside. The laughter, the shared smiles, the joys and celebrations, the satisfaction derived from every small achievement... We understand that a home is not just a financial investment but an emotional one too. Which is why, we at Elite Projects, are committed to creating homes that are as rich, as vibrant and as enduring as your fondest dream. For a home to be timeless, you need enough space to accommodate not just your aspirations but those of your family too! You need thoughtful, future-proof designs, you need quality construction, you need attention to the smallest detail... In short, you need Elite Grandeur! Homes where happy memories will be created for generations to come! Elite Grandeur comprises carefully crafted 2 Bedroom and 3 Bedroom Homes that come with the best of amenities and top-notch specifications. And here's the best part - the location is one of the most vibrant neighbourhoods of Bangalore - close to the Vijaya Bank Layout, near Bannerghatta Road! Now, isn't that grand?
A LOCATION AS GRAND AS YOUR HOME!
Just off Bannerghatta Road, close to the Vijaya Bank Layout and adjoining BTM 4th Stage, Elite Grandeur boasts of an address that is one of the most coveted neighbourhoods of Bangalore. Being close to Bannerghatta Road means you are close to all conveniences and facilities. The best of educational institutions are here - from reputed International Schools to the prestigious IIM-B. You have access to excellent healthcare facilities. In the vicinity are Fortis Hospital, Sagar Hospital, Apollo Hospital, Jayadeva Institute of Cardiology, etc. You'll never run out of exciting things to do here! You have plenty of entertainment, shopping and leisure options just a hop, skip and jump away. Reliance Mart, Gopalan Innovation Shopping Mall, Royal Meenakshi Mall and more! Take in a movie, shop, dine or simply catch the trends in thesebuzzing-with-activity places. Need some spiritual rejuvenation? The Meenakshi Temple and the Sai Baba Temple are also nearby. Elite Grandeur is in close proximity to the NICE Corridor. Which means an easy, comfortable commute to Electronics City, Jigani Industrial Estate, Sarjapur Road and a host of Tech Parks.
ENJOY A GRAND LIFESTYLE!
Who says that you can enjoy a good lifestyle only if you live in large, gated communities? At Elite Grandeur, we believe that the number of apartments should not dictate the lifestyle of the residents. Which is why, though there are only 60 homes in Elite Grandeur, we have not compromised on the amenities we have designed. Here's a quick look at what we have to offer, to help you enjoy a luxurious lifestyle both within the four walls of your home as well as within this exclusive community. A temperature-controlled, open-to-the-sky terrace Swimming Pool for hours of clean, happy, healthy fun! A Party Area with a Bar Counter to celebrate the many joyous occasions in your life. A modern, well-equipped Gymnasium to keep you fit and fine with regular work-outs. A gender-segregated Massage Room where you can relax and get those tired, sore muscles pampered. A well-designed Home Theatre where you can build stronger bonds with your neighbours as you watch the latest movie. An Indoor Games Room with Table Tennis, Carroms and Chess.